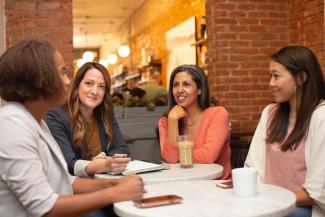 Women and Financial Planning
Please join Susan Powers & Kate Hennessy on Sirius XM Wharton Business Radio, 
CH 132 -  Special Edition of "Your Money" w/Kent Smetters on June 22, 2021 at 5:00PM ET. 
Women Helping Women by Sharing Their Financial Journey
Susan and Kate are pleased to welcome four clients who will speak openly on how, when and why they decided to save, invest and plan for their financial future, and how their decisions impacted the direction of their financial journey through life.
This candid discussion will provide other women with lessons learned and some reassurance that we are all in this together. 
If you are not a Sirius XM subscriber, you can sign up for free at: Sirius XM