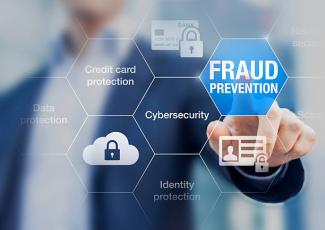 Three Ways to Prevent Identity Theft
By: Kate Hennessy, CFP®
As someone who had her purse stolen and was then a victim of identity theft, I am acutely aware of both my physical and financial security. It's not fun when a bad actor swipes your bag or your personal information.  Although there are multiple steps to prevent your identity from being stolen, in this article I highlight three that sometimes people overlook but should incorporate into their daily lives.
Shred, Shred and Shred – I use our shredder more often than I use our stove. Well, for anyone that knows me, that isn't saying much.  We shred bills, mail, account statements  - anything with personal data on it. We have a medium sized Ativa shredder and it's been a great investment.  Shred anything that has on it your driver's license, account number, social security number, full name, address, etc.
Use Passwords and Two-Factor Authentication – most of us have a password for almost every website that we use.  Not all of us are disciplined about resetting our passwords and experts recommend resetting or changing our passwords every three months.  It's important not to use the same password for multiple sites.  Once you have a strong password set up, it's also important to subscribe to two-factor or multi-factor authentication.  This is an electronic authentication method where a computer user is granted access to a website after presenting two or more pieces of evidence- common forms are a code or security questions. If your password and computer have been stolen, this prevents a hacker from getting access to the websites because the two-factor authentication is linked to your phone.
Be Alert to Phishing – cyber criminals are becoming more creative in finding ways to steal identity. Never click on a link or open a document unless you have confirmed the sender. 
Life gets busy and sometimes we are in a hurry to purge mail or respond to texts or emails. Take a breath as well as the small steps like the ones listed above to help prevent identity theft from happening to you.