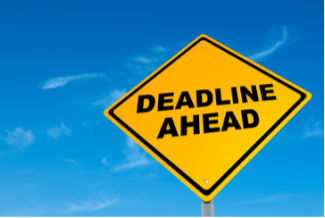 TAX DAY IS MAY 17 - ARE YOU READY?
BY: SUSAN POWERS, CFA, CPA, CFP®, CPFA
On March 17, 2021, the IRS announced that the federal income tax filing due date for individuals for the 2020 tax year would be automatically extended from April 15, 2021 to May 17, 2021.
2021 Tax Deadline Extension: 5 Key Points
The extension is automatic, no need to file any additional forms
All states with the exception of Hawaii have adjusted their filing deadlines to May 17 or later
Extends the deadline to May 17 for individuals to make 2020 contributions to their individual retirement arrangements (IRAs and Roth IRAs) and health savings accounts (HSAs)
Need more time? - Request a filing extension until October 15 by filing Form 4868
If you extend until October 15 - you have until that date to make your SEP IRA contributions (this is not true for individual IRA or Roth IRA contributions)

Remember - An extension until October 15 to file your 2020 tax return does not grant an extension of time to pay your taxes.  You will need to pay your federal income taxes by May 17, 2021, to avoid interest and penalties.

As always, consult with your tax professional regarding questions about your extension.  If you have already filed, it's a great time to start looking ahead to plan for the current tax year. 

My partner Pat discusses several proposed tax plans from President Biden and Congress.  As always, please reach out with any questions you may have.