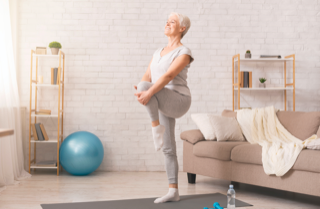 Strategies for Aging Well
By: Rebecca Wild-Wesley, RN, MA, CMC
There is no time like the present to develop your strategy for Aging Well. Being intentional about planning for where and how you want to spend your later years will reward you with confidence about your future. As a certified Aging Life Care professional at Aging Well Providence, I consult with couples and singles who wish to age well, and who are planning for their future years. Our expertise is based on years of experience, our advanced education and professional skills. We provide resources, recommendations, coaching, education, and counsel for aging well. Some call us navigators, helping you find the peace of mind that you will enjoy once your plan is in process.
Aging in Place is the popular phrase coined to encompass the wish to live in the family home until one passes away. However, many homes are too large, or were not built to support aging and disability. Deciding to renovate for accessibility, knowing when the right time is to move and where to live requires a thoughtful approach as to timing, budget, readiness to implement changes, and lifestyle. It is a decision best made well in advance. To live alone, to live with others of the same age, to live with friends, or to live with your family; all these decisions require education as to options and costs.
Managing your health and keeping mobile are key to postponing the need in the future for long-term care. People who are aging well manage their chronic conditions, they keep their brain engaged, attend to mental health, and enjoy daily focused physical movement. Future shortages of a skilled workforce in elder care are an encouragement to avoid needing care. Other realities to consider may include family who may or may not be available or supportive or budget restraints.
Your team will include your health care provider; your trust or elder law attorney for the necessary documents such as health care proxy, HIPAA, power of attorney and planning for long term care; your financial advisor who will advise on funding your lifestyle and long-term care; your aging life care professional; and your family and friends. The person who agrees to be your health care proxy and decision-maker will need to understand your goals and wishes and how to handle emergency decisions-making and finances. An aging life care professional is key on this team and will improve communication, facilitate difficult conversations, and provide resources for your plan. Having a team will bring you confidence and peace of mind.
Like all big transitions in life, having a strategy for aging well will give you confidence that you are reasonably ready for what life brings. Managing your health, and keeping your brain engaged; planning for where to live; and working with your team are key. Start early with this process, set reasonable goals and understand that your journey will be unique.
Rebecca Wild-Wesley, RN, MA, CMC
President of The Aging Space Inc | Aging Well Providence
T: 888.607.6027
E: rebecca@agingwellprovidence.com