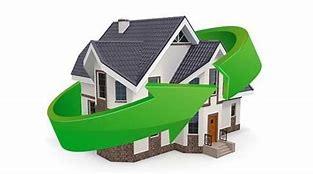 Is Now a Good Time to Refinance Your Home?
By: Susan Powers, CFA, CPA, CFP®, CPFA
Is now a good time to refinance your home? First determine how long you plan to stay in your home, consider your financial goals and know your credit score, all play a role in your decision about whether - and when - to refinance.
With rates this low, it is worth your time to see what is best for your specific situation.
Repay the loan faster. By refinancing a 30-year mortgage to 15-years, you can save thousands of dollars over the life of the loan.  Rates are lower for 15 year mortgages and you will be paying interest for a shorter period of time. 
Stop paying mortgage insurance. If the value of your home has increased, you may have enough equity to refinance and get rid of mortgage insurance.
Move from a Jumbo to a conforming mortgage.  Conforming mortgages are typically 0.5% - 1.0% lower and typically easier to qualify for than Jumbo mortgages.
Consolidate a Line of Credit. Some homeowners refinance for more than they owe and take the difference to eliminate a 2nd mortgage or Home Equity Line of Credit (HELOC).  If you are currently unable to deduct the interest on your HELOC or have been paying interest only, this may be an opportunity to reduce your interest rate, increase your tax deduction and begin to pay down the principal.
Online calculators can provide you with helpful comparisons to estimate how the scenarios above impact your specific situation. 
https://www.mortgagecalculator.org/
Demand for refinancing has surged, so it's important to shop for rates and understand the associated costswith undertaking a refinancing.  Some banks are inundated with loan applications that they are not offering competitive terms.    
Several of the above factors may influence your decision to refinance your home.  Let's discuss how doing soimpacts your financial plan.