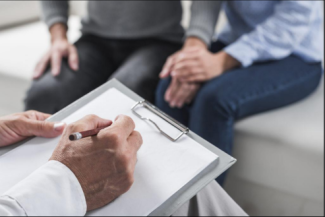 Living the Dream - Sailing the Pacific
The ideal retirement has evolved over time.  There are a growing number of people who want a mix of work and play, especially if they are able to do so at a younger age.
James Fine has been able to do what many people dream of:  setting up his business so that he can take several months off periodically to sail the Pacific.  James runs Téléciné, a media company specializing in digital signage.  If you have been to London City Airport or the Bloomberg headquarters in NYC, you will have seen spectacular examples of giant, customized screens streaming online data that James and his team design and implement
As any business leader knows, it takes a lot of energy to run a business.  James was starting to feel burnt out after the downturn in 2009 and knew he would need to take some time off.  He spent two years preparing Téléciné for his first sabbatical to ensure that the business would be OK with James being completely out of touch for an extended period.  He knew that sailing would be one of the few scenarios in today's world in which he really would be out of touch.
James and his wife, Chantal, have always enjoyed sailing.   They started sailing when they first met 25 years ago, then started spending more time sailing on Lake Champlain on their first 36' sailboat about 12 years ago .  Sailing can be extremely taxing, so any sailor going on an extended trip needs to be healthy.  When they found the perfect 42' ocean-going vessel, they started planning a longer trip across the Pacific for just the two of them.  James and Chantal had to be ready for everything, particularly for a segment of the trip that typically takes 3 to 4 weeks across 3000 miles of open ocean.  At that stage, they would have to be completely self-sufficient for all medical and mechanical needs, not to mention food and water.
James and Chantal were able to take their first  Caribbean sailing sabbatical in 2011 when they were in their early 50s.  They both felt it was one of the best experiences of their lives. Because they were arriving at areas that might not have major ports or airports, they were treated as guests and not as tourists.  They also came across a number of other couples doing something similar and were struck by how much younger and healthier people were for their age – for example, they came across one man who they thought was in his 60s and were shocked to find out he was 85 years old.
As with many of the other folks who do extended sails, James and Chantal started planning their next trips immediately after their first.  They did their second trip in 2014 and are currently on their third trip.  As this blog gets published in July 2016, they are in Fiji working with Sea Mercy, a very worthwhile organization that is assisting remote Fijian villages to rebuild after the devastation of Cyclone Winston. This work allows them to give back something and get so much closer to the wonderful local people who have suffered so much, have so little and need so much.
Their goal is to make their sailing voyages an annual affair for as long as they are able.
So how did they do it?  There are three critical lessons for anyone who is hoping to realize these types of dreams:
Make sure you have a sufficient amount of money put aside.  This may seem obvious, but if you are only working 6-8 months/year, you will need to have enough to pay all of your ongoing expenses (12 months' worth), the additional costs of the sailing trips (or equivalent passions) and continue to save for the day when you are not able to work anymore.  James describes sailing as the most expensive way ever invented to travel third-class, so bear that in mind.
Find something you are passionate about.  It really helps to know what you are working towards.  Once your finances are aligned with your goals, what will bring you the level of fulfillment that most of us seek?  Many folks who do save enough for retirement end up traveling for a few months, but may get bored if they are coming from a successful and active career.  By finding a way to do something you love and making it a big part of your lifestyle, you are more likely to feel fulfilled.
Align your career accordingly. This is the component that few people are able to do successfully.  If you have your own business, you will need to design it in a way that allows it to run successfully without you being there.  If you are an employee, try to find an employer that accepts sabbaticals.  It might help if you work for someone who takes extended leaves themselves, as they may be more open to the idea. 
The key message is that, like James and Chantal, it is possible to be "living the dream" if you keep working towards each of the critical lessons!