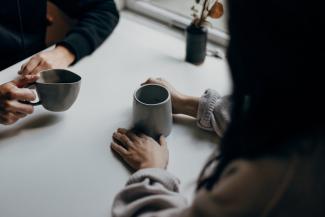 LET'S TALK - MARKETS, MONEY & YOUR PLAN
BY: SUSAN POWERS
I recently hosted an evening with friends, food and wine where we discussed the current state of markets, the unique needs of women investors and the importance of aligning your investments with your goals.
The audience was diverse: single, married, small business owners, contractors working from home and retirees.  Their perspectives and questions were equally diverse.
Market volatility was a subject that attendees expressed different feelings about often depending on whether they were still working vs. at or near retirement.  We reviewed current research on the cost trying to time the market.  In a JP Morgan study looking at the S&P 500 from 1999 through 2018, missing only the 10 best days reduced your return by more the 50%, miss the 20 best days and you lost money over this same period. 
The women in the audience appreciated the importance of being active participants in the planning conversation for their households.  Longer life spans and higher healthcare costs are just a couple of the unique considerations for women when planning.
Investments can't be aligned with goals if all the members of the household are not part of the financial planning discussion.  Everyone needs to be sure their perspectives are being captured so goals are being fully defined. 
Once goals are defined, whether you are still saving or have begun taking distributions from your savings, there are tax considerations that can help you meet those goals and make your money last longer.  Tax aware strategies may save you more in tax dollars than you would typically hope to earn in return on your investments. 
It was a lively conversation with a lot of fun thrown in.  The group always appreciates hearing the questions others are asking as we so often are facing the same issues.
If you have questions or just want to talk, call us today for your free consultation. 
Let's get started!