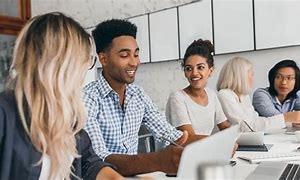 Financial Planning for Twenty-Somethings
By: Kate Hennessy, CFP®
As an aunt to 19 nephews and nieces, most of whom are in their 20's, I often get questions from them about financial planning.  Just getting started in the "real world" can be daunting enough. Here are three financial planning tips to consider for the twenty-somethings in your life:
Max Out Your Retirement Savings Plan (401k or 403b) – the best advice my first boss ever gave me was to max out my 401k.  I was living at home at the time and her advice was to max it out because I wouldn't miss what I didn't know. It was my first job making a decent paycheck so if a certain percentage of my paycheck was allocated to my 401k I wouldn't miss it because saving for retirement was all new to me. Twenty-somethings have a long road of compounding returns ahead so maxing out a 401k/403b is important. Maxing out means deferring the maximum allowable employee amount in any given year, in 2021 the amount is $19,500.  If you can't defer the maximum, then defer enough to get the employer match. An employer match is the amount your company will contribute to your retirement savings plan.  The employer match is usually a percentage of employee contributions, up to a certain amount.  This is free money and you don't want to leave it on the table by simply not contributing to the plan.  Most retirement savings plans also offer a pre and post tax (Roth) feature.  Pre tax means your employee contribution (deferral) will be taxed in the future when you withdraw. Post tax means you get taxed on it today.  If you are young and in a relatively low tax bracket, you may want to consider post tax (Roth) as your tax bracket will likely increase in the future as you get older.
Pay Down Debt – if you've graduated from college with student loan debt and your interest rate is 5% or greater, make it a priority to pay it down. Most people in their early 20's are now applying for credit cards and it's harder to get your own credit card now then it was in the 1990's.  Establishing good credit in your 20's can be difficult to do because most people don't have credit cards or haven't had the ability to establish credit yet. But establishing good credit early on is important because it will be the foundation for all major future purchases, such as your first home. Paying off your credit card balance monthly is a good way to build your credit.  Studies show that most people purchase their first home between the ages of 25 and 34, so establishing good credit will only lead to a better credit score and pave the way to your first home purchase.
Build Your Emergency Fund – saving and not spending in your 20's is easier said than done.  There are a lot of "firsts" in your 20's – including your first job and apartment.  Depending on your situation, the general rule of thumb is to save 3 to 12 months' worth of your expenses as an emergency fund.  For example, if you spend on average $4,000/month for all of your expenses, you should keep at least $12,000 in your savings account.  Begin to build your emergency fund sooner rather than later.
By following the above guidelines, you will ensure that your 20's are the beginning of a secure and happy financial future.