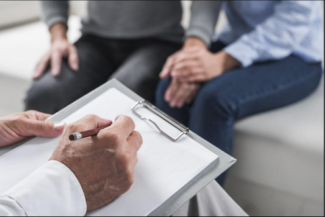 Fiduciary = "Only Fee-Only"
The topic of being a fiduciary came up again with a recent SEC ruling.  Fiduciaries are legally required to act in their clients' best interests.  One would think that anyone calling themselves a financial advisor would be a fiduciary, however, that is not the case.
Many financial advisors work for brokerage firms and are not fiduciaries.  They do not have to put their clients' interests first, they just have to make sure any investments they sell meet a "suitability standard."  What does that mean in practice? We've seen clients come to us with poorly allocated portfolios that were too concentrated in one industry and where they had been sold highly expensive products instead of creating solid plans for the future.  These setups were legal, if unethical, because their brokers were not required to act in their clients' best interests. The recent SEC ruling might help with that situation – the old suitability standard is a point in time reference vs. the SEC's new best interest standard, which requires ongoing engagement to ensure advice continues to be in clients' best interests.  However, there are multiple exclusions within the ruling that would allow brokers to continue to act in ways that are not in their clients' best interests. 
So how can you protect yourself?  As Wharton professor Kent Smetters says frequently on his show, "Your Money", on Wharton Business Radio on Sirius XM, make sure your financial advisor is "only fee-only." 
Fee-only RIAs (registered investment advisors) are the only financial advisors that are required to be fiduciaries 100% of the time.  Be careful with "fee-based" advisors, which sound similar, however, they are quite different.  They actually double-dip – not only do they charge a fee to their clients, but they also receive commissions from fund companies to sell their products. 
The CFP Board recently updated the Code of Ethics and Standards of Conduct.  All CFP® professionals will also need to act as fiduciaries, starting this fall.
The bottom line is that you can help protect yourself by working with fee-only RIAs, particularly if they are CFP® professionals!