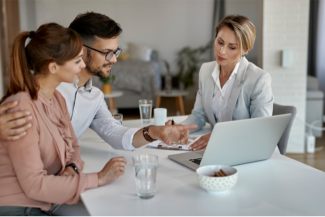 Do You Need a New Advisor?
BY: SUSAN POWERS, CFA, CPA, CFP®, CPFA®
Have you relocated recently?  Do you find yourself wishing you could sit down and talk with someone in person?  Maybe you are contemplating an early retirement or will be receiving an inheritance.  Do you have an advisor you can call that knows you and is there to answer your questions?
If the time has come for you to find a new advisor or engage one for the first time:
Consider fiduciary financial advisors only!
Seek the recommendations of trusted sources.
Interview multiple advisors before deciding. 
A fiduciary financial advisor, often referred to as a fee-only financial advisor, makes investment decisions with your best interest in mind ONLY, while a financial advisor who is NOT a fiduciary may recommend products for which they receive a commission or other form of payment.
Look for firms and by extension their advisors, acting as Registered Investment Advisors, they are required to act as fiduciaries.  These firms must file a Form ADV Part 2A annually with the U.S. Securities and Exchange Commission.  Using the SEC's adviser search tool, enter the name of the firm and search!  The ADV should also be available on the firm's website. 
Every investment advisor is different, and your needs are unique.  It's important to find someone relatable who aligns with your financial goals and values.  That's where referrals from a trusted source can be helpful.  Family, friends, your accounting professional are a few to consider.  
Is there something new in your life we need to discuss?  Do you know a friend or family member that may need help with important life decisions?  We are here to help, please give us a call today.