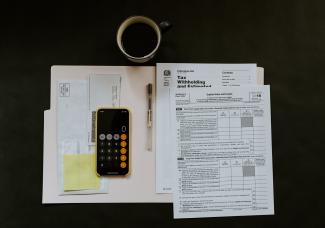 By: Kate Hennessy
With the new year and new decade upon us, one of your resolutions may be to save more or get your financial house in order.  I wanted to kick off the year with the top three reasons why people don't ask an expert for help with their finances.  For those of you that haven't hired an advisor, one or more of the reasons may resonate with you.
I CAN DO IT MYSELF – If you have a career and a family, it is likely you may not have the time to manage your finances. Be honest with yourself, will you? Do you have time to set financial goals, evaluate financial decisions, monitor and adjust your portfolio as necessary? Will you take the emotion out of investing and be purely objective and make decisions purely based on hard facts? An advisor will keep you track, hold you accountable for your actions, coach and encourage you to keep moving in the right direction. If you decide to stick it out by yourself – start by having a solid plan and a good handle on your cash flow and budget. When you are ready to hire a financial advisor, you'll know when the time is right. Finding a financial advisor isn't something you can be pushed to do. It's usually a point in time where you want to make a difference in your life, but you aren't sure which direction to go.
 
IT'S TOO EXPENSIVE – most advisors can help keep fees low, by guiding clients to investment options that have low expense ratios. Financial advice typically costs 1% to 2% of your portfolio per year.  When evaluating advisors, it's important to understand the different functions an advisor can provide.  A lot of people think it's just about managing money and not about receiving financial advice or financial planning. As you are evaluating advisors, understand how your advisor is paid and whether or not they are a fiduciary and are acting in your best interest.  As a fiduciary at AssetGrade, we are a fee-only advisor, so we do not have the conflict of interest that occurs when paid a commission to sell certain products. We are held to the highest standard and are always required to act in our clients' best interests.
 
I DON'T HAVE ENOUGH ASSETS – For those people that aren't extremely wealthy there are a growing number of advisors that work with less wealthy individuals. The decision to hire a financial advisor isn't necessarily tied to having a certain number of assets saved by a certain age. It's usually tied to an inflection point or tipping point, such as getting married, having a child, relocating to a new state, selling/buying a home, losing a spouse/partner, changing careers, or nearing retirement.
The right advisor can provide you peace of mind to take you from point A to point B. The advisor will partner with you, coach you and hold you accountable along the way. Please feel free to contact us if you are ready to evaluate advisors.